---
We've returned from hiatus. Submissions are currently OPEN.

We will publish two novellas each year, beginning on 8/1/19.
Give us something nebulous, something gritty, something radical, compelling stories with intriguing characters and quality writing.
We accept manuscripts from 20,000-35,000 words.
Please submit original material only; no reprints. We do not accept multiple submissions. Please submit the entire manuscript in PDF format. Manuscripts must include word count and pagination.
We read BLIND. Please do not include any personal or biographical information in the coverletter or submission itself. Failure to comply with our guidelines may result in a delay of considering your submission and/or declination of your work.
Simultaneous submissions are acceptable so long as we are notified in your coverletter and if/when your work is accepted by another press. We do not permit multiple submissions. You may submit again only after you receive a declination.
If your work is accepted by another press, please let us know where it was accepted in your withdrawal so we can send our many congratulations.
We aim to respond to your submission within 6-12 weeks of receipt. Please feel free to query after 180 days.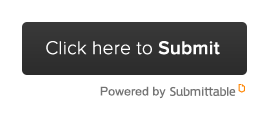 ---
Please address any questions to darkpassagespublishing@gmail.com.
---